Qui ne donne rien n'a rien. On a beau critiquer les publicités en ligne, on oublie souvent qu'Internet et des services en ligne gratuits ne sont possibles que si un financement existe quelque part. Et ce financement vient des revenus publicitaires. Un bon exemple de cela est le modèle économique de la plateforme de streaming suédoise Spotify, pour qui non seulement la publicité est cruciale comme l'est aussi la façon de calibrer la pression publicitaire sur ses auditeurs. Car autant 75% de ses auditeurs ont bien accepté le deal d'écouter de la musique gratuitement en contrepartie des publicités, autant si l'on exagère la charge, tout peut s'effondrer en un clin d'œil.
Présente dans 55 pays, Spotify est aujourd'hui utilisée par 24 millions de personnes. Les musiques en streaming sont proposées sur deux modes : gratuit, en contrepartie de publicités et d'une écoute aléatoire obligatoire ; payant, un abonnement de moins de $10 par mois procure totale liberté dans le choix de l'écoute et enlève toute interruption publicitaire. Aujourd'hui 18 millions, soit 75%, des utilisateurs souscrivent au service gratuit et écoutent donc une publicité audio à chaque 5 ou 6 morceaux, soit une moyenne de trois minutes de pub par heure de streaming. Les annonceurs peuvent également avoir recours au display sur le site ou les applications. C'est dire l'importance des revenus publicitaires pour Spotify.
Le développement de la plateforme a été remarquable en 2013 et on s'attend à ce qu'il le soit encore cette année. La proportion d'abonnés augmente. Et la philosophie affichée reste celle du respect de l'expérience de l'utilisateur, qui passe aussi par le souci d'un message ciblé, ajusté par les capacités de targeting de la plateforme, qui offre aux annonceurs des segments précis bâtis à partir de l'analyse du type d'écoute des utilisateurs, enrichis par un travail de tracking réalisé par la plateforme afin d'en savoir plus sur chacun d'entre eux.
« Nous suivons le comportement de l'utilisateur tout au long de la journée. Si l'utilisateur écoute de la musique électro dansante tous les matins, Spotify peut être quasiment sûr que cet utilisateur fait son footing ou du sport, et selon la fréquence et la répétition des habitudes d'écoute, nous pouvons déterminer les moments les plus appropriés pour lui servir une publicité concernant le fitness », explique le boss de Spotify Labs, Gary Liu, à adexchanger. En effet, la musique est une véritable mine d'or pour ceux qui cherchent des indices concernant le style de vie d'une personne…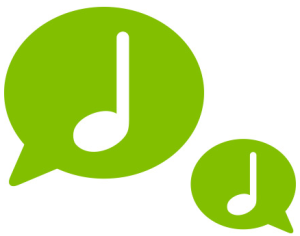 Plateforme
Les données concernant les types d'écoute, le rythme, les musiques partagées et les spécificités de chaque utilisateur sont toutes rassemblées, segmentées et analysées au sein d'une plateforme, celle de l'ad tech The Echo Nest, que Spotify a acquise en début d'année. Toutes ces années servent ensuite à prédire un style de vie, un profil une identité et, donc des aptitudes et tendances de consommation.
« Nous avons construit des modèles prédictifs afin de déterminer comment des caractéristiques particulières de style de vie peuvent être utiles aux marques. En mettant en relation toutes ces données, nous pouvons dessiner des prévisions. Nous pouvons ainsi donner aux partenaires annonceurs beaucoup plus de connaissances », explique Jim Lucchese, CEO de The Echo Nest à adexchanger.
LUL