TubeMogul et Teads annoncent nouveau partenariat
août 24, 2015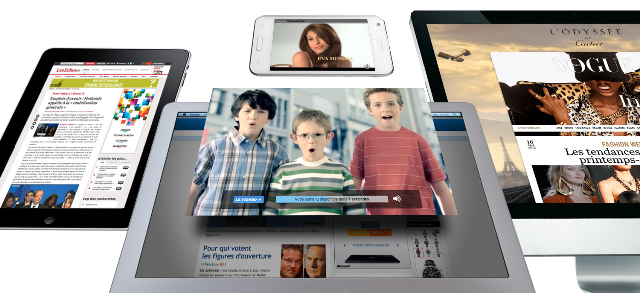 Après Turn, c'est le tour de TubeMogul de signer un « nouveau partenariat » avec Teads, ad-tech française en pleine expansion aussi en programmatique, qui leur fournit l'outstream. Avec ce format, qui permet la diffusion de vidéos en-dehors d'inventaires spécifiques aux vidéos, sur tout type de contenus (photos, pages …), Teads est venue débloquer des pans considérables d'inventaires pour la publicité vidéo à un moment où l'on en manquait sévèrement (lire notre interview récemment réalisé avec l'un de ses co-fondateurs).
L'accord vaut aux Etats-Unis et en Europe mais nous savons que TubeMogul était déjà connectée à la plateforme SSP depuis plusieurs mois, tout comme Videology, DBM et l'ex-Adap.tv devenue One d'AOL.
La plateforme DSP TubeMogul, un acteur très actif dans le domaine de la publicité vidéo programmatique, va désormais se servir pour ses clients acheteurs de l'inventaire disponible sur la plateforme de Teads, aussi bien dans le cadre d'un ad exchange ouvert que de places de marché privatives, permettant l'offre de deals avec des pré-négociations incluant le prix, l'emplacement et le format, selon le communiqué diffusé.
Teads affirme intégrer à ce jour environ 500 éditeurs premium dans le monde, incluant Reuters, Forbes, The Washington Post, La Razon, DieWelt, II Sole 24 Ore, The Guardian, The Telegraph, O Globo et Le Monde. Un des formats outstream mis en avant par la plateforme est l'inRead qui accompagne le contenu lorsque l'utilisateur déroule la page.
LUL
(Images: Teads et TubeMogul.)